Winter Tire Care Tips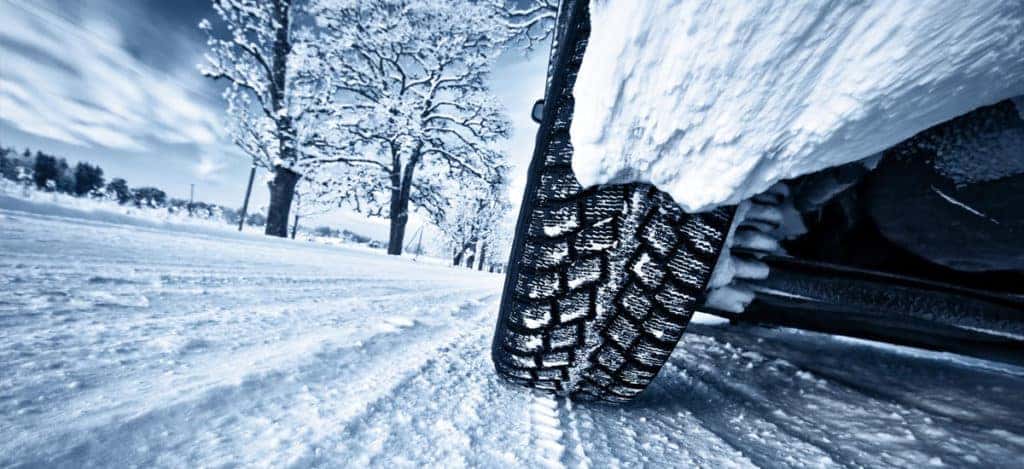 Baby, it sure is getting cold outside here in North Baltimore, Ohio! You deserve to travel to all of your seasonal destinations with confidence and style. That's why the Reineke Chrysler Dodge Jeep Ram team is pleased to share a few essential winter tire care tips with you today.
It is important to monitor the pressure of your tires at any time of year, but is especially important during months of extreme temperatures. As the temperature decreases, the tire pressure starts to reflect the change, leaving you vulnerable to unexpected flats or other calamities.
Keep in mind that with every 10 degree drop in the temperature, you can potentially lose up to one pound per square inch of tire pressure! What's the risk of driving with low tire pressure? You could experience reduced efficiency, poor handling, and even potential tread separation! In addition to checking your tire pressure routinely, you may also want to consider adding winter tires to your car. Even if you do not drive an all-wheel drive vehicle, you can benefit from the enhanced traction control when you need to turn or stop on cold streets.
Want to keep your vehicle running in excellent shape in our winter wonderland? Schedule a seasonal service appointment at our North Baltimore, OH Service Center today!