The Most Powerful Work Truck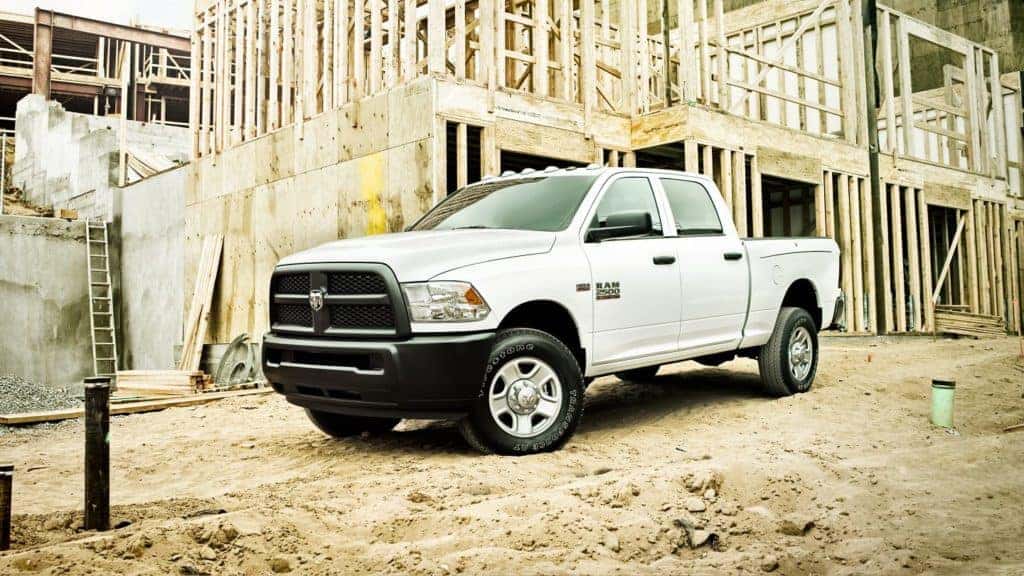 We sell several different truck brands on our lot. However, when it comes to work trucks, RAM's are the most popular for experienced construction workers, commercial property and residential property builders.
Some people will choose other brands when they first start out in the industry. However, they quickly learn that RAM trucks are like additional tools. Though you do use your truck for your personal and family life as well, nothing compares to a RAM truck's reliable hauling capabilities.
At Reineke Chrysler Dodge Jeep Ram, we have customers that use the trucks to pull huge trailers across country and through mountains, and that haul all types of work materials. They just fill up the bed and go. They never experience any driving issues and are able to haul throughout inclement weather in most seasons with RAM's excellent 4-wheel drive. Those RAMs with the 6/4 HEMIs really have a long lifespan even when workers are using them 40+ hours a week.