Ram Heavy Duty's Leather Seats Matter!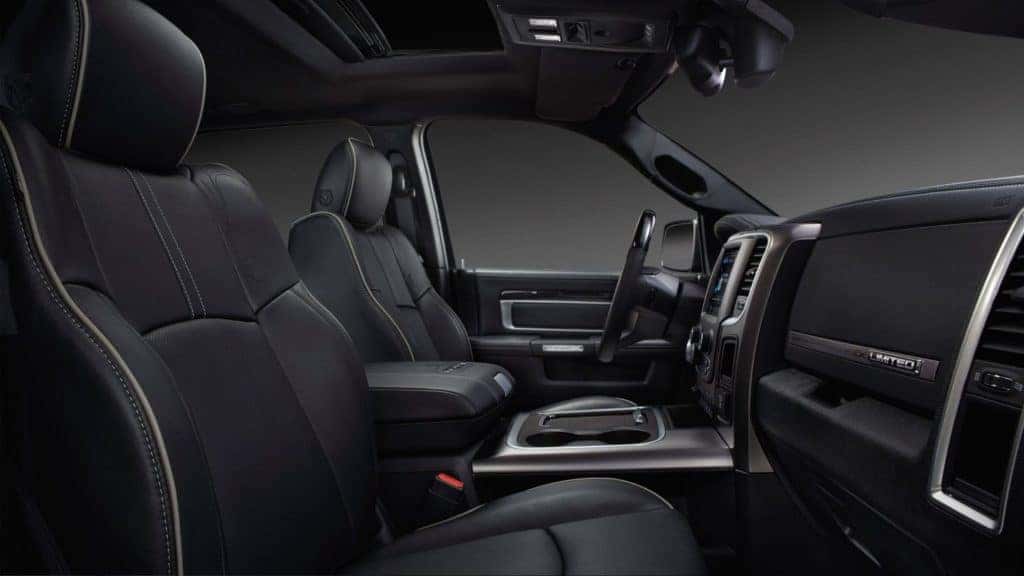 Are you a cool customer? Do you like to listen to smooth jazz on your black leather sofas? If you do, then perhaps the Ram 2500 Heavy Duty black leather seats would be ideal.
These simply ooze sophistication. They demonstrate a sense of authority and power. Black is the color of authority, judgment and determination. Black is like the eternity of the universe. The black leather seats of your Ram truck also demonstrate your seriousness. Your Ram Heavy Duty is no-nonsense. You can have fun, but you know when to be serious too.
Your 8.4-inch UConnect display screen allows you to be both fun and serious. As you drive, if your passenger complains of the temperature – No Problem. Ram has climate controlled seating also. You can cool or heat the driver and passenger seats separately. This can make it nice and cozy in your comfortable Ram 2500 Heavy Duty.